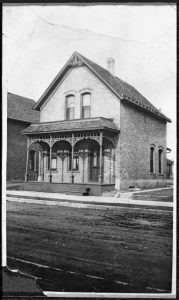 The Early Years: Seward West Redesign
In the late 1960s the City of Minneapolis and the federal Department of Housing and Urban Development prepared an urban renewal plan for the west half of the Seward neighborhood. The plan called for demolishing most of the homes in this working class area, including what is now the Milwaukee Avenue Historic District, to provide land for new development.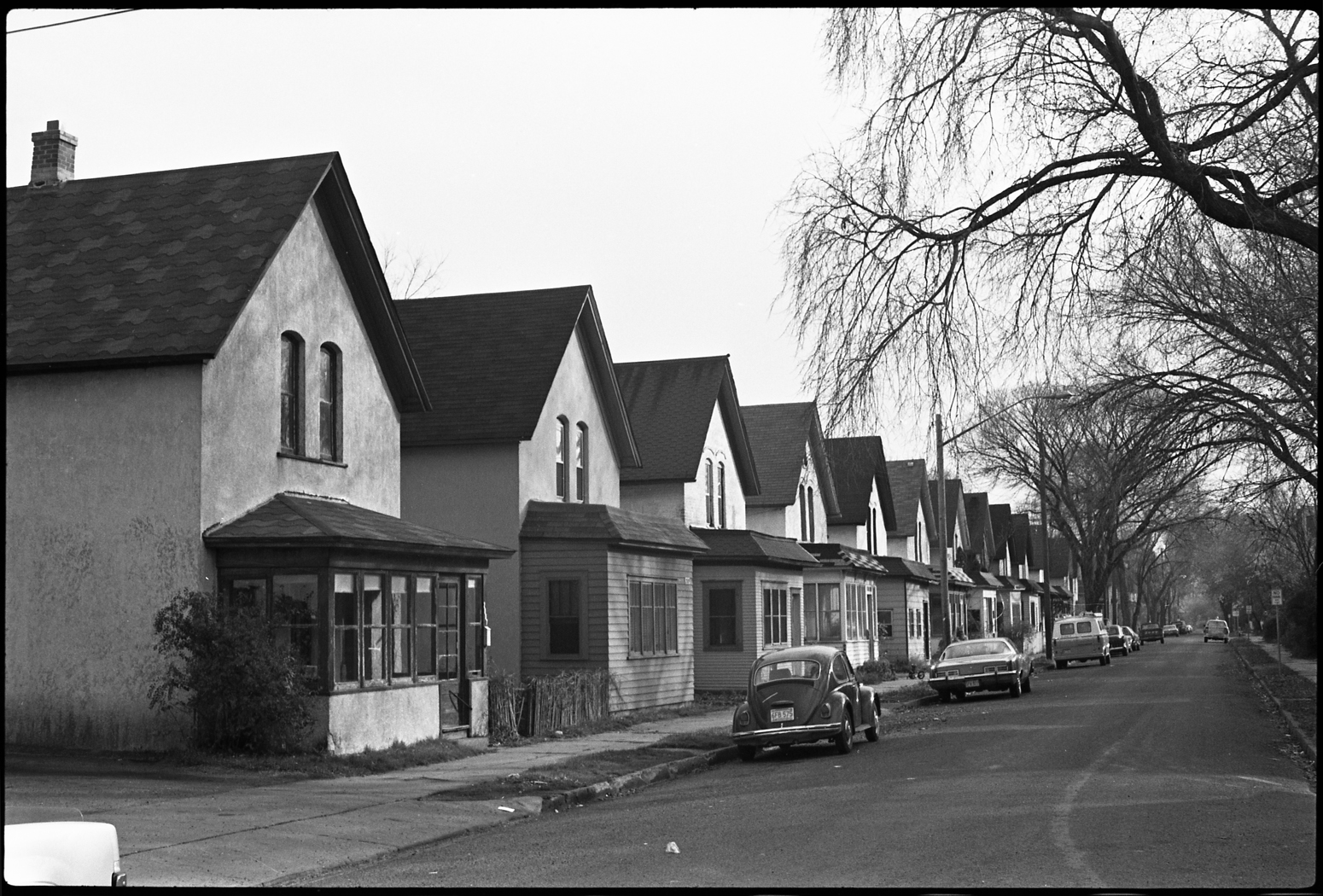 However, in 1969 an ad hoc group of residents secured wide-spread neighborhood support to successfully fight the urban renewal plan. They went on to rehab or develop 42 units of housing for low- and moderate-income individuals and families over the next five years, without an office or paid staff. These were the founders of what today is known as Seward Redesign.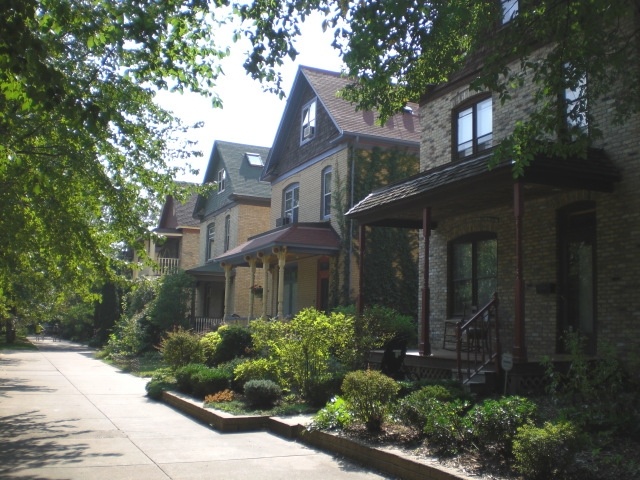 From 1973 to 1985, Redesign successfully rehabilitated or constructed 164 units of affordable housing, valued at $7 million in 1994. The two Seward Towers, East and West, are a powerful example of the role that an organization like Redesign can play in the preservation of affordable housing. Click here to learn more about the Seward Towers Affordable Housing Partnership.
In 1985, the Board of Directors decided to expand Redesign's mission to address the broader economic development needs of the neighborhood. As a result, Redesign reorganized as a Community Development Corporation (CDC) under the State of Minnesota.
Geographically-Based Community Development
Economic development includes a broad range of activity that improves the economic health of the community. As the CDC for Seward and the Greater Longfellow community, Redesign is an "engine" that drives four closely related aspects of local economic development: affordable housing, infrastructure planning and advocacy, commercial and industrial development, and neighborhood business district vitality.
While each of these aspects of our economy is equally important, progress in any one area depends to some extent on progress in each of the others. That's why it's important to have a community-based organization that can coordinate and manage economic development activity with the best interests of the neighborhood at heart. This is the role Redesign plays in Seward and Greater Longfellow.
As a CDC, Redesign is a catalyst for change and an effective connection to resources in the Twin Cities community. Our effectiveness depends upon the strength of the partnerships we forge: with business and non-profits, with government agencies and our community resources. Redesign nurtures deep, positive relationships with the Seward Neighborhood Group and the Longfellow Community Council. We assisted in the formation of the Seward Civic and Commerce Association, which continues to operate out of Redesign's offices, and work closely with the Longfellow Business Association.
Redesign's work has transformed our neighborhoods' commercial corridors: East Franklin Avenue, East Lake Street and Minnehaha Avenue. Key real estate interventions such as project management of Seward Co-op's expansion and relocation and redevelopment of 3300 East Lake (Sonora Grill and Repair Lair) have been catalytic. Those achievements are complemented by numerous smaller-scale projects such as façade grants, brokerage services and design assistance. Because we are focused on specific geographic locations, Redesign can support these vibrant, stable business districts that are a huge part of what makes Seward and Longfellow great places to live and do business.
Today, Redesign owns and manages 105,000 square feet of space at 9 commercial properties, home to 44 diverse tenants, 77% of them owned by women, immigrants and/or people of color. In the last ten years alone, we have developed and preserved 776 units of affordable housing. With a focus on women, immigrant and people of color-owned enterprises, Redesign has recruited dozens of new businesses, provided seven low interest revolving loans, and overseen 80+ façade improvement grants, among other types of support.
We encourage you to explore more of our history and accomplishments: