Ask Your City Council Member to Support Phase III of Seward Commons
Seward Commons History
Phase I: Rising Cedars
40 units of affordable housing for people with persistent mental illness
Featuring offices for Touchstone Mental Health, a fitness center, and gardens.
Built in 2012
Phase II: The Cooperage Senior Apartments
60 units of affordable housing for low-income seniors
Completed in 2013
Phase III
Wadaag Commons

32 units of affordable housing
A partnership with Noor Development
Half of the units will be 3- and 4-bedrooms

Bessemer at Seward Commons

128 dwelling units without income restrictions
The first market-rate rental units built in Seward in more than 35 years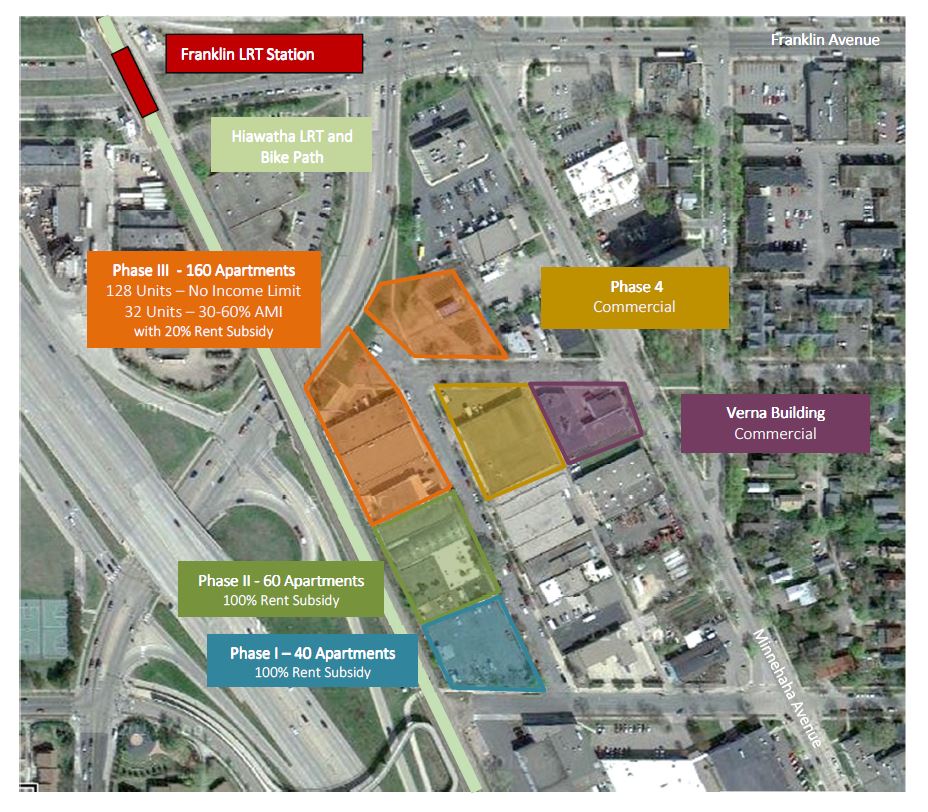 Phase III meets city affordability requirements
The City's Unified Housing Policy states that "assistance will only be considered to support buildings or phases that include affordable housing for at least 20 percent of the units." Phase III is a two-building, 160-unit project that includes 20% (32 units) affordable to occupants making 30-60% of the area median income (AMI).
Seward Redesign and the City of Minneapolis signed a redevelopment contract in 2009, which committed to reviewing affordability requirements across the whole redevelopment site. If Phase III is approved and constructed, more than half of the units from all three phases will be affordable (132 units of affordable housing, and 128 units of market-rate housing).
Seward's housing shortage is squeezing renters
Only 0.5% of Seward's total housing stock is for sale or for rent. 5% vacancy is considered balanced, and ideally, a higher vacancy rate would increase the power of tenants in the market. The private market is failing to allocate housing to where people need it.
Using Tax Increment Financing to support transit-oriented development where market-rate housing hasn't been built since 1983 would ease Seward's housing crunch.