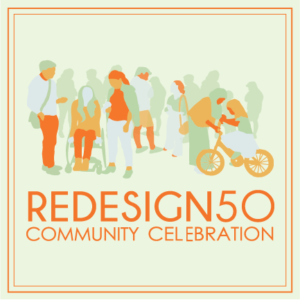 September 20th 5PM-10PM
Live musical guests TBA… Stay tuned!
Community artist Liv Novotny will lead a mural painting session, for Seward and Longfellow neighbors to participate in
Traveling Tap neighborhood tours led by Bill Lindeke, Dick Westby, and Tony Scallon share Redesign's history in Seward, and take a closer look at the buildings developed by the organization in the last 50 years
Join us early at 3:30 to catch the 4PM national keynote speaker Pete Saunders! Attendees receive a complimentary empanada and drink from the Sonora Grill pop-up.
Pete Saunders shares his 20+ years of experience working in planning, economic development, and community development in the in the public, private and non-profit sectors of Chicago. Pete's research and writing explores a wide range of topics from defining black urbanism to managing urban decline and gentrification.