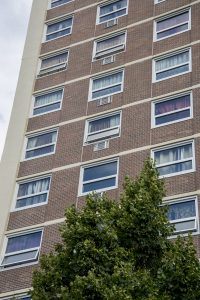 Affordable Housing
Seward Towers Renovation: Redesign is the asset manager and holds seats on the board of directors for the Seward Towers, one of the largest Project Based Section 8 projects in the Midwest, with 640 units in two high rise buildings. In 2017, these properties completed the process to refinance, renovate and preserve affordability for the next 20 years. Click here for more about this project.
Milwaukee Avenue Townhomes: Redesign is the general partner and asset manager of Milwaukee Avenue Townhomes, a 12 unit HUD 236 project we co-developed back in 1974 when Redesign was a very new organization. In 2017, Redesign successfully converted these units to Project Based Section 8 to ensure their affordability extends decades into the future. In 2019, Redesign will undertake significant renovations, including new kitchens, roofs and exterior paint.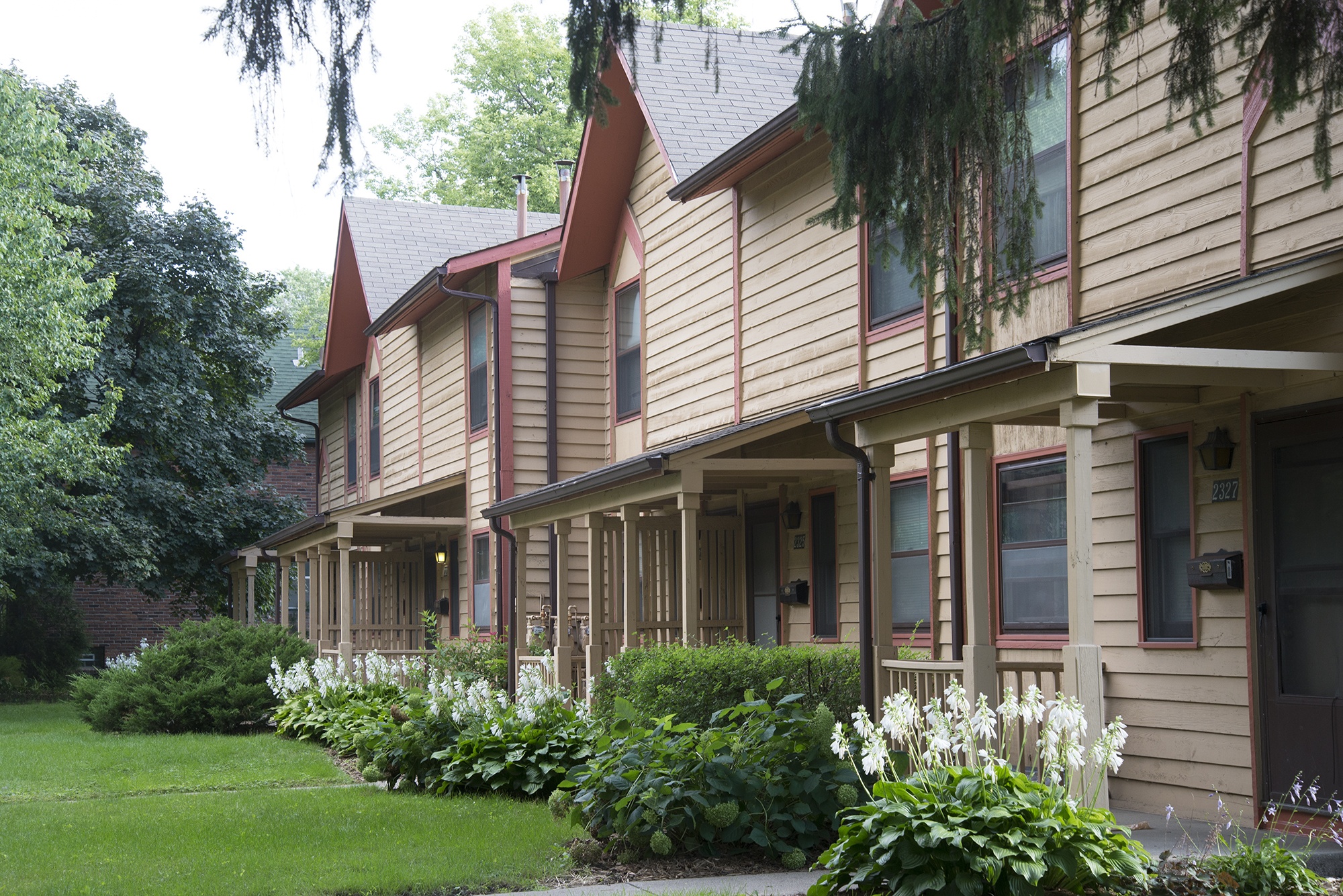 Matthews Park Townhomes: Redesign is the owner and operator of Matthews Park Townhomes, a 24 unit project-based Section 8 scattered site property in Seward. These family units include 1, 2, 3 and 4 bedroom townhomes, providing a much needed rental housing option in this high demand neighborhood. In 2016, Redesign negotiated a new 20 year Section 8 contract, which will keep these units affordable, and financially stable, for the next 20 years.
Real Estate
'Five Square' Renovation
In May of 2017 Redesign purchased the newly christened 'Five Square' building at 2525 East Franklin Avenue. The three-story office building was originally built in 1889 and has been a seminary, a macaroni factory, a generator factory, and an office building. Redesign maintained leases with three nonprofit organizations and recruited a dynamic mix of new tenants for the rest of the building. The major renovation included modernizing the heating, ventilation and air conditioning (HVAC) systems, adding fire sprinklers, a new Mothers Room/Prayer Room, and improving handicapped accessibility, including a passenger elevator and accessible bathrooms. Redesign transformed the first floor storefront by adding large windows and new entrances that contribute to an engaging pedestrian environment.
Tenants are Cycles for Change, Bench Pressed Letterpress, Twin Cities Media Alliance, Voices for Racial Justice, Alta Planning + Design, National Native American Boarding School Healing Coalition, Alliance for Metropolitan Stability, Seltzer Design, Nomadic Oasis Barber Lounge, and Line Break Media.
The renovation also presented the opportunity to commission the first sidewalk poetry in Minneapolis. Redesign worked with East African poet and Voices for Racial Justice staff member, Fayise Abrahim, to select stanzas from her poem Time Travel. Read about the artist and this exciting public art project in the Fall 2017 Seward Profile.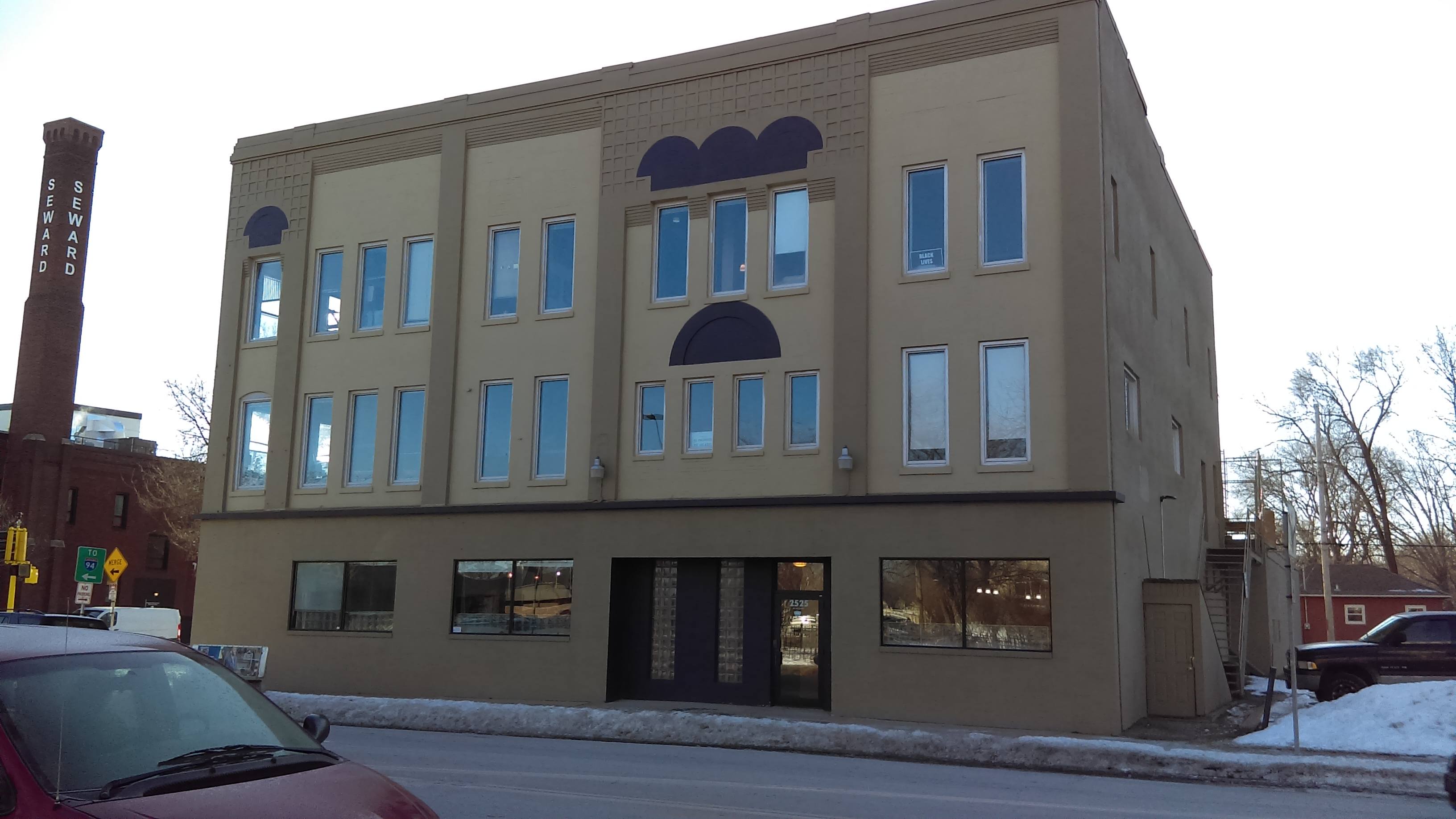 Phase III of Seward Commons Slated for Housing Redevelopment
After two successful affordable housing projects at the Seward Commons Redevelopment Site, Redesign continues to pursue development of a 160-unit rental project with 20% of units afforable at 60% AMI. The goal of Phase III is to construct a high-quality buildings including units without income limits that will diversify incomes, and improve access for the community to the Blue Line LRT trail and station.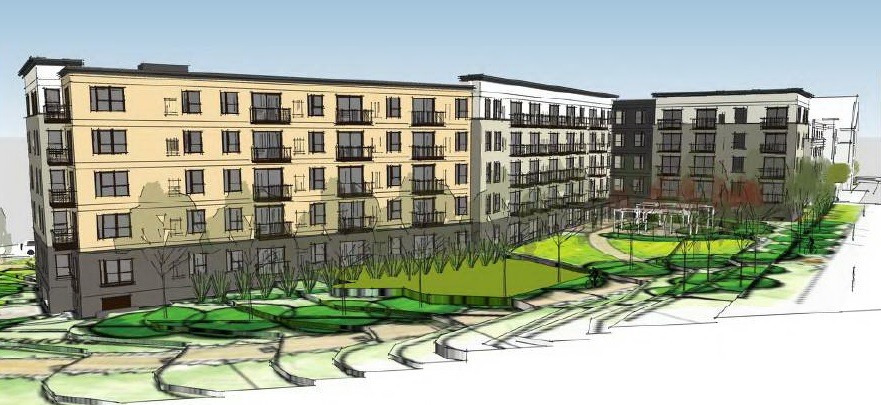 2610 East 32nd Street/3140 Snelling Avenue – Refinance and Renovation
In 2016 Redesign refinanced the former Moto Primo building near 32nd Street and Hiawatha. Funds were used to renovate the parking lot and warehouse building, including drywall at the interior of the south warehouse area; removal of asbestos-containing siding; removal of a catch basin; installation of an additional sewer line; and regrading and repaving of the parking lot. Staff also worked with a color consultant to select a vibrant color scheme that differentiates the building from its surroundings.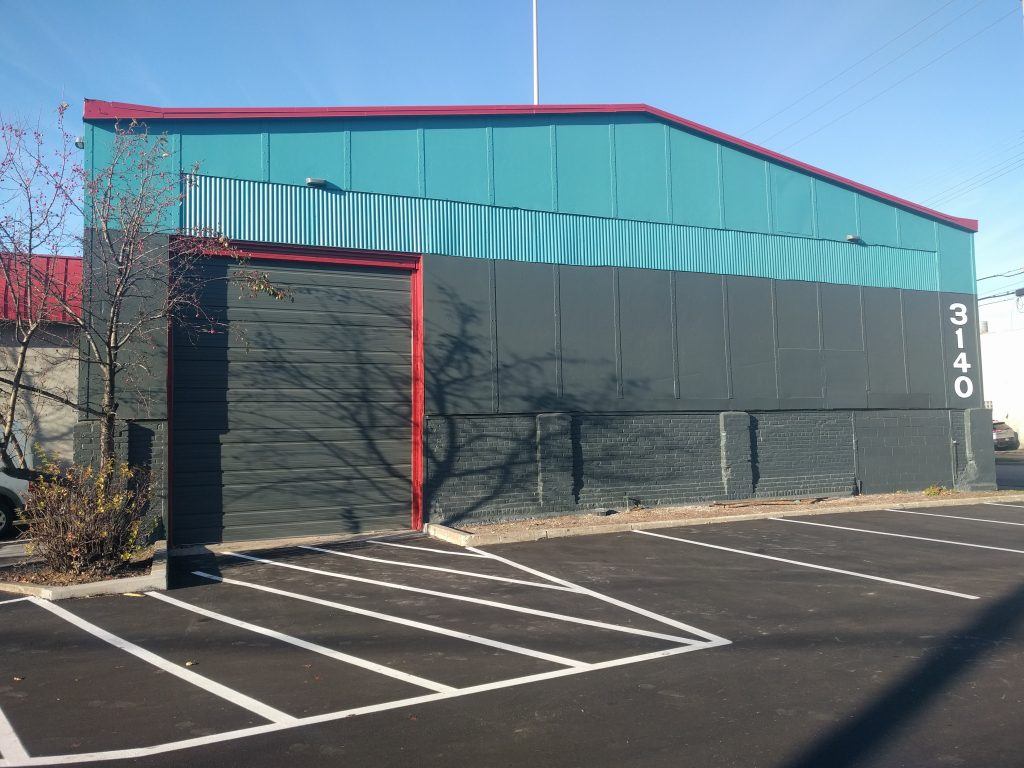 Planning and Infrastructure
Redesign is involved in varying degrees with the advocacy, planning, and design of several street and corridor infrastructure projects in our service area.
Reconnecting Neighborhoods is a collaborative planning process initiated by Redesign and the West Bank Business Association. The project is coordinated by Scott Shaffer, and involves the Minnesota Department of Transportation (MnDOT), Hennepin County, the City of Minneapolis, and neighborhood organizations. The goals of the project are to improve coordination among government agencies and the neighborhood, to plan improvements to the crossings of I-94, and to improve community engagement, especially with historically underrepresented groups. The project will study five crossings of I-94:
Cedar Avenue
20th Avenue
The pedestrian and bicycle bridge between 22nd Avenue and 23rd Avenue
25th Avenue
Riverside Avenue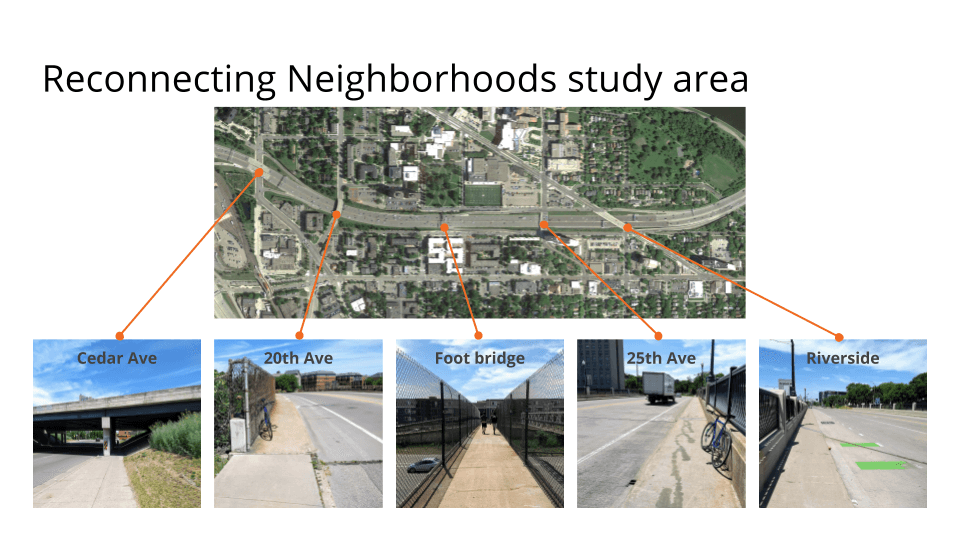 To learn more, visit the MNDOT project webpage or send Scott an e-mail.
The Franklin/Cedar/Minnehaha Intersection, currently under construction, is being reconfigured for enhanced pedestrian, bicycle and auto safety. Visit the Hennepin County project webpage.