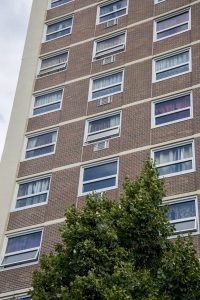 Affordable Housing
Seward Towers Renovation: Redesign is the asset manager and holds seats on the board of directors for the Seward Towers, one of the largest Project Based Section 8 projects in the Midwest, with 640 units in two high rise buildings. These properties are in the process of a major refinance and renovation to preserve their affordability for the next 20 years. Click here for more details.
Milwaukee Avenue Townhomes: Redesign is the general partner and asset manager of Milwaukee Avenue Townhomes, a 12 unit HUD 236 project we co-developed back in 1974 when Redesign was a very new organization. We are in the process of converting these units to Project Based Section 8 to ensure their affordability extends decades in the future.
Matthews Park Townhomes: Redesign is the owner and operator of Matthews Park Townhomes, a 24 unit project-based Section 8 scattered site property in Seward. These family units include 1, 2, 3 and 4 bedroom townhomes, providing a much needed rental housing option in this high demand neighborhood. We are currently in the process of negotiating a new 20 year Section 8 contract, which will keep these units affordable, and financially stable, for the next 20 years.
Real Estate
Phase III of Seward Commons Slated for Housing Redevelopment
After two successful affordable housing projects at the Seward Commons Redevelopment Site, Redesign continues to pursue development of a 120-unit rental project. The goal of Phase III is to construct a high-quality building without income limits that will spur other development in the Franklin LRT station area and diversify incomes.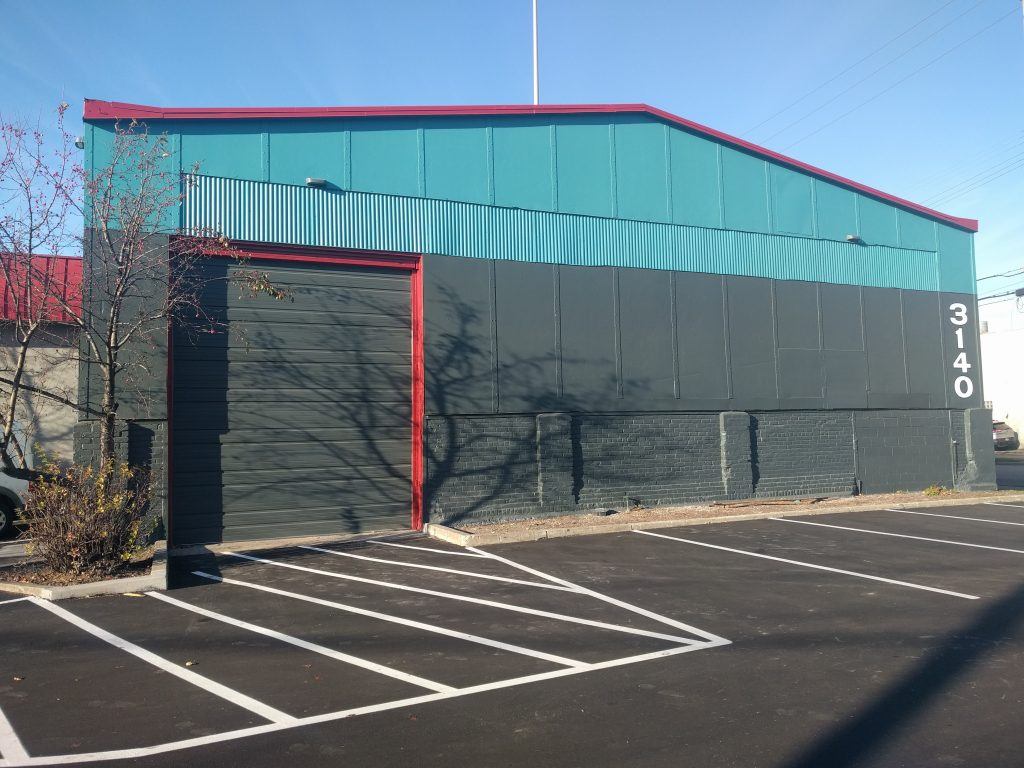 2610 East 32nd Street/3140 Snelling Avenue – Refinance and Renovation
In 2016 Redesign refinanced the former Moto Primo building near 32nd Street and Hiawatha. Funds were used to renovate the parking lot and warehouse building, including drywall at the interior of the south warehouse area; removal of asbestos-containing siding; removal of a catch basin; installation of an additional sewer line; and regrading and repaving of the parking lot. Staff also worked with a color consultant to select a vibrant color scheme that differentiates the building from its surroundings.
Planning and Infrastructure
Redesign is involved in varying degrees with the advocacy, planning, and design of several street and corridor infrastructure projects in our service area.
The Minneapolis to St Paul I-94 corridor is undergoing a major long term planning process conducted by the Minnesota Department of Transportation (MNDOT). In 2017 Redesign hired a part-time Community Planning Coordinator, Scott Shaffer, to work with community partners and to coordinate a planning process to improve connections across the interstate. Visit the MNDOT project webpage.
The Franklin/Cedar/Minnehaha Intersection is to be reconfigured for enhanced pedestrian, bicycle and auto safety in the spring of 2017. Visit the Hennepin County project webpage.
Snelling Avenue and 24th Street East. This City of Minneapolis paving reconstruction project began in 2015 and was completed in the summer of 2016. Visit the City of Minneapolis project webpage.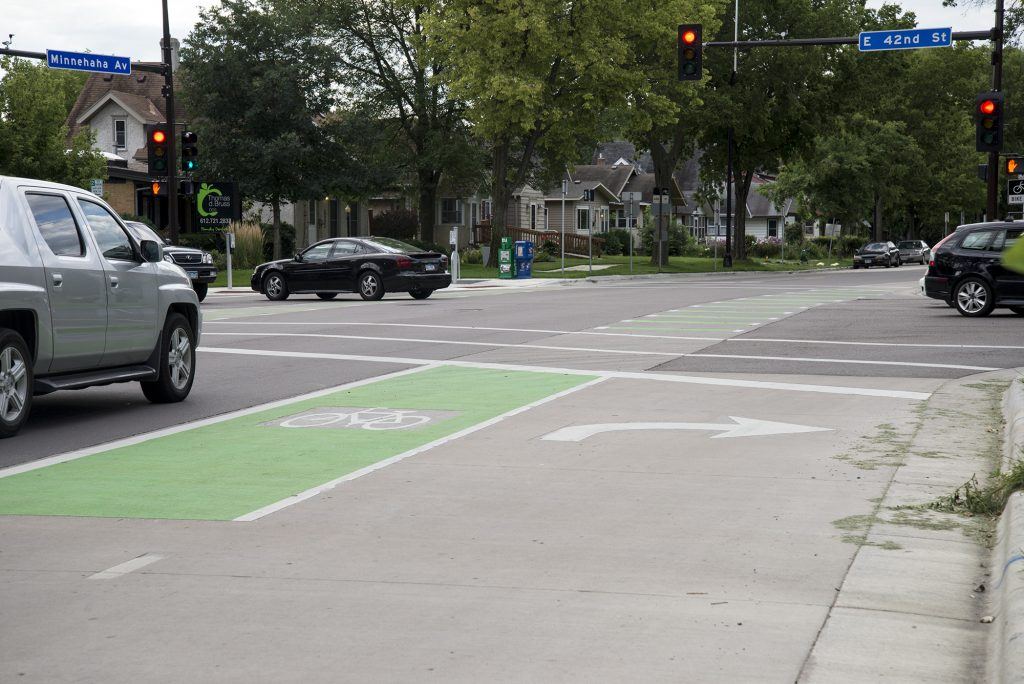 The reconstruction of Minnehaha Avenue from Lake Street to 38th Street East, a 2-year major project by Hennepin County, was completed in Fall of 2016. Redesign was funded by Hennepin County to provide business technical assistance to those impacted by the construction.
Franklin Riverside Ped-Bike Bridge. Redesign has been engaged in a public planning process with institutional and resident stakeholders for an improved pedestrian and bicycle crossing over Interstate 94, connecting the Cedar Riverside neighborhood on the north to the Seward neighborhood on the south.